At St. Timothy Missionary Baptist Church our ministries equip you to live a fully committed life for Christ, serve members of our church family and community, and use your gifts to lead others to Christ.
The Bible says:
"Now these are the gifts Christ gave to the church: the apostles, the prophets, the evangelists, and the pastors and teachers. Their responsibility is to equip God's people to do his work and build up the church, the body of Christ. This will continue until we all come to such unity in our faith and knowledge of God's Son that we will be mature in the Lord, measuring up to the full and complete standard of Christ." – Ephesians 4:11-13 (NLT)
Ministries
---
Official Boards
Deacon Board | Deacon Raymond Weeden, Chairman
Deaconess Board |Deaconess Carla Weeden, Chairman
Mother's Board | Mother Roberta Baker, Chairman
Trustee Board | Trustee

 Eddie Chapmon, Chairman
Group Ministries
Youth Ministry | Sis. Davina Murray, Director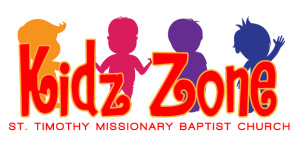 S.A.L.T Women's Ministry | First Lady Courtney Harris, Director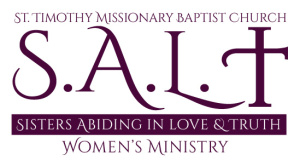 Young Adult Ministry | Sis. Ashley Butler, President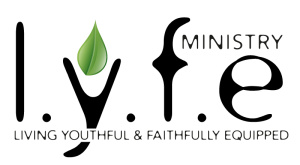 R.A.W (Regenerating Authority Over Weaknesses) Addiction Recovery Ministry | Rev. Corvin Courts, Peer Specialist| CDCA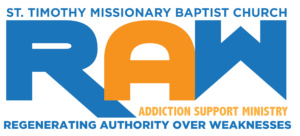 Learn more here!
Hospitality Committee | Sis. Mildred Littlejohn, President
Laymen | Bro. Raymond Weeden, Chairman
Tiny Tot Nursery | Sis. Mary Sykes, Chairman
Sunday School Department | Sis. Vivian Hairston, Superintendent
Media Ministry | First Lady Courtney Harris, Chairman
Main Body Missionary | Sis. Jessie Long, President
Senior Usher Board #1 | Sis. Sarah Higgins, President
Senior Usher Board #2 | Bro. Johnny Morgan, President
Junior Ushers | Sis. Michele Lewis, Director
Food Pantry |  Sis. Bernice Finley, Chairman
Board of Christian Education | Deacon Pernel Jones, Director
Conservation Committee | Sis. Gwen Miller, Chairman
Kitchen Ministry | Sis. Robert Baker, Chairman
Alabama State Club | Sis. Bertha Lovejoy, President
Music Ministries
Youth Choir | Alayna Siner, President
Male Chorus | Rev. Joseph Dozier, President
Mass Choir | Sis. Harold Brown, President
St.Timothy Praise Team | Deacon Lawerence Weeden, Director
Creative Expressions Ministries
Dancing In Grace | Sis. Cheryl Miller, President
Angels in Praise | Sis. Paris Mims, President
Drama Guild | Sis. Lovie Morgan, President
Puppet Ministry |